Donating
Would you like to help but are not able to come to Huanchaco?

Scroll down to get involved
Donations of any size are more than welcome
A donation can be done as a one-time donation or recurring donation
Donate Form
One Time Donation
Recurring Donation
The money is being used for
Food
Supplies like food / drinking bowls, brooms, blankets etc.
Maintenance and construction of the shelter
Medical care: flea and tick treatments, treatment of sick dogs, vaccinations, sterilizations etc.
To give you an idea of what your donation would buy
For about 5 Eur we can feed 1 dog for 2 weeks
For about 10 Eur we can feed 1 dog for 4 weeks
For about 15 Eur we can vaccinate 1 adult dog (for 6 diseases)
For about 25 Eur we can sterilize a dog
For about 40 Eur we can vaccinate a puppy from first to final adult vaccination
For about 50 Eur we can rescue a dog in need, give it basic medical treatment, vaccinate and sterilize it
For about 100 Eur we can rescue a heavily injured or sick dog who needs x-rays, surgery and intensive medical treatment
For about 100 Eur we can also build a 3 x 4 meter cage made of wood, a big roof for shaded area or a 20 meter fence
Stichting Esperanza Canina is an association with an ANBI (a public benefit organization) status. ANBI is the non-profit tax designation in the Netherlands issued by the Tax Office (Belastingdienst) in accordance with the general tax laws (Uitvoeringsregeling Algemene Wet Rijksbelastingen 1994). An institution can be qualified as an ANBI solely when at least 90% of the institutions efforts are focused on the general good.

Advantages:
An ANBI does not pay Dutch inheritance tax or gift tax on inheritances or gifts that the institution allocates to the general good.
An ANBI does not pay Dutch gift tax on gifts that the institution makes for the general good
Natural and legal persons making donations to an ANBI may deduct their gifts from their Dutch income tax or corporate income tax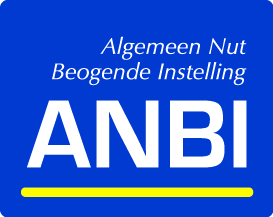 In case you would like to stop your monthly donation to support our work please send an email to info@esperanzacanina.com telling us you would like to stop the monthly donations. Please indicate a reason and send us your full name and reference number.